NaFrosting® will bring you many delicious moments!
DAIRY-FREE SUPERFOOD

A better-for-you alternative to half-and-half, sugar, and traditional coffee creamers, NaFrosting® combines delicious, plant-based superfoods into a wholesome indulgence.

PURELY DECADENT

Unlike watery, bland coffee creamers or chalky powders loaded with artificial or questionable ingredients, the clean blend of NaFrosting® is better than sugar and tastes amazing right off the spoon!
NaFrosting®
Regular price

Sale price

$14.95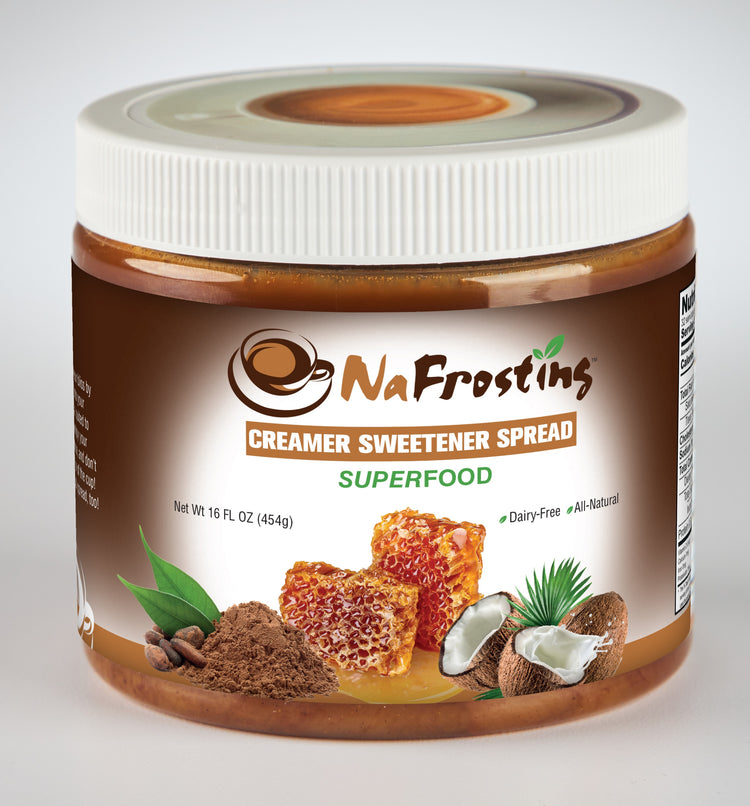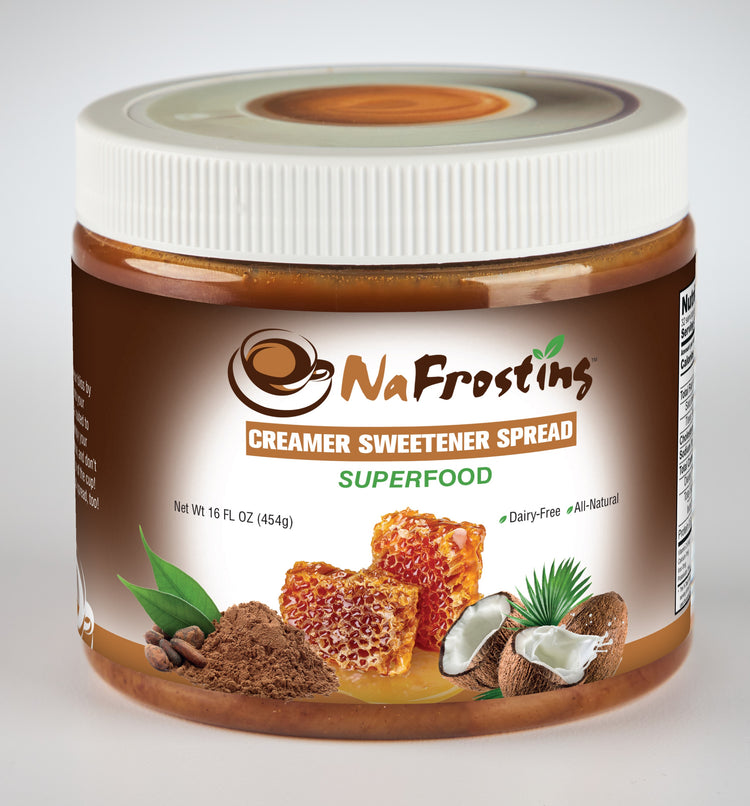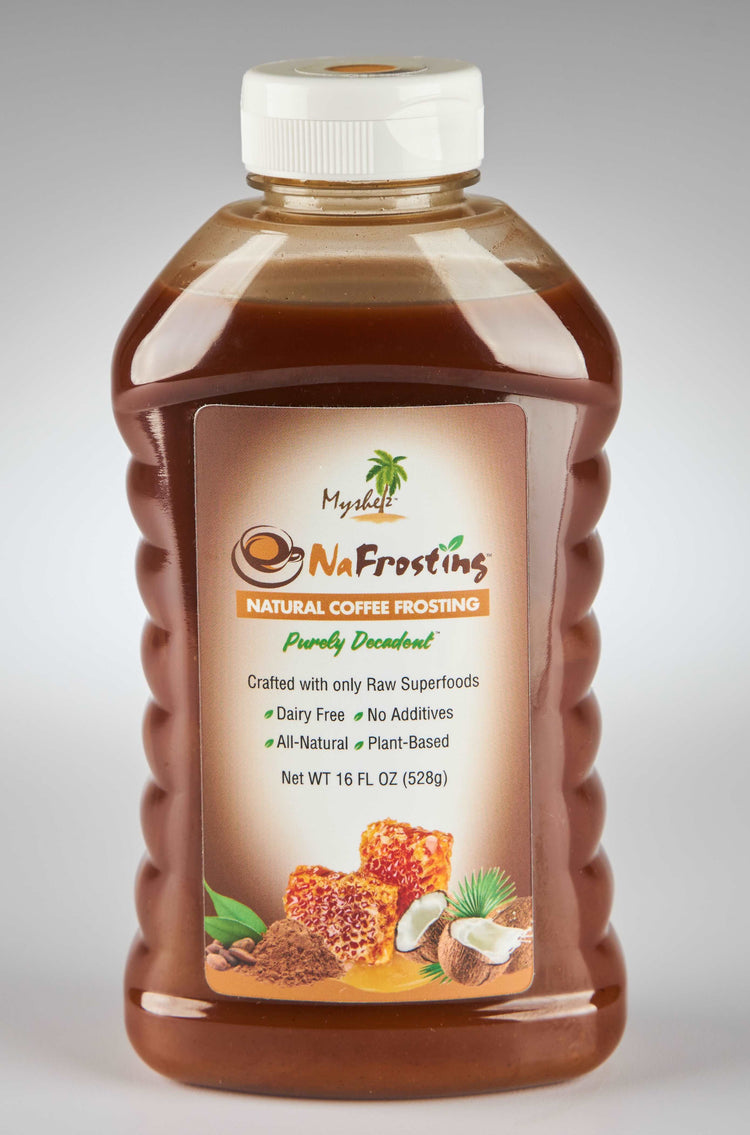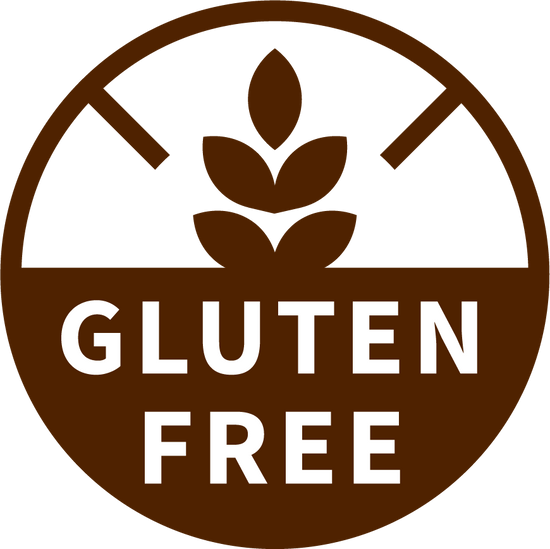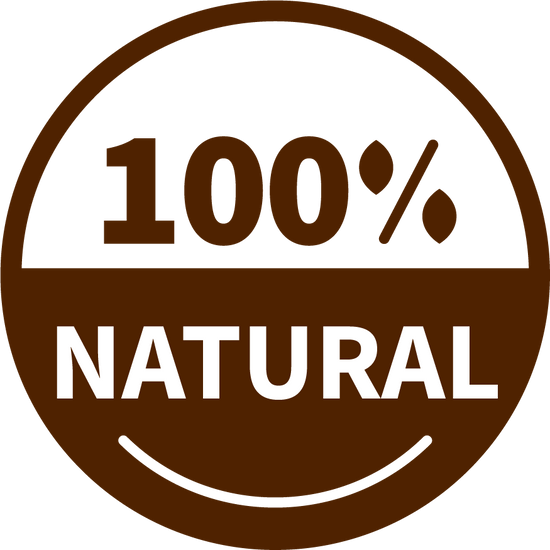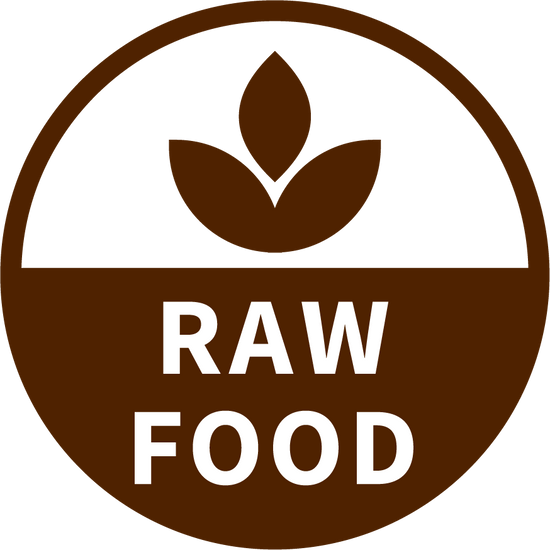 WHAT'S INSIDE
Crafted with only the finest pure, raw, whole superfoods, which naturally boost your energy and metabolism, NaFrosting® supercharges both your digestion and immune systems—with no fillers or junk of any kind—whatsoever. Savor simple pleasures. Nurture your body and soul.
GO NUTS OVER COCONUTS!

Raw, organic, cold-pressed virgin coconut oil boosts energy, digestion, and metabolism

BEE HAPPY, HONEY!

Raw, unfiltered and unheated honey with beneficial enzymes supports immune system and provides natural energy

ENJOY THE WOW OF CACAO!

Raw, organic cacao, rich in antioxidants, naturally promotes endorphins
OUR STORY
Hi Honey, I'm Michele, an entreprenuer, known by my friends and family as the High Priestess of healthy and delicious cooking. I'm on a mission to make the world a healthier and happier place!
CONTINUE READING
Quotes
How is this stuff so good! The flavor of this is incredible. I love putting it in my tea and spreading it on saltines as a sweet and salty sugar craving buster. It's better than Nutella! There I said it! BETTER!!

The Chubby Home Chef

This stuff is the BOMB. I use it every morning in my matcha latte but I could easily eat it by the spoonful. It's that good.

-Hillary L.

"NaFrosting is an amazing treat and addition to morning coffee, croissants, and tea! So tasty! The hint of honey is perfect and versatile. I love NaFrosting stays handy on my desk for a nutty-honey afternoon coffee (no need to check office milk expiry dates). A fantastic tasty new product on the market!" 

Emily K

"I really enjoy NaFrosting!!! It gave my coffee a nice creamy consistency and a hint of sweetness. So nice to have a guilt free tasty addition to my coffee. Great to use on the rim of an espresso martini too!!!!"

Kris T.

"NaFrosting helped me to break my sugar addiction! NaFrosting is the only product I can add to my coffee that I like just as much as sugar and creamer. NaFrosting looks like-and has the texture of-cake frosting. The fact that it's a healthy alternative sends the experience to a different level. I crave it in the mornings!"

Morgan P